Distances
The 2018 Bridge Run is coming February 17, 2018. We are excited to announce this year's event will feature a Half Marathon! The Half Marathon course will begin with a very demanding 5K, which has been certified by the US Track & Field Association as the toughest 5K in Georgia! Half Marathon runners will go over the bridge and back before venturing out through historic Brunswick. In addition, to offering a Half, we will be hosting a First Responders Challenge, formerly our Firefighter Challenge. The Bridge Run will then conclude with our annual 5K Run and 5k Walk. The Bridge Run attracts top athletes from throughout the southeast, along with scores of students and adults who run for health and fun! Many others of all ages register to walk the course, maintaining a slower pace while enjoying the beautiful views of the Brunswick River and Marshes of Glynn.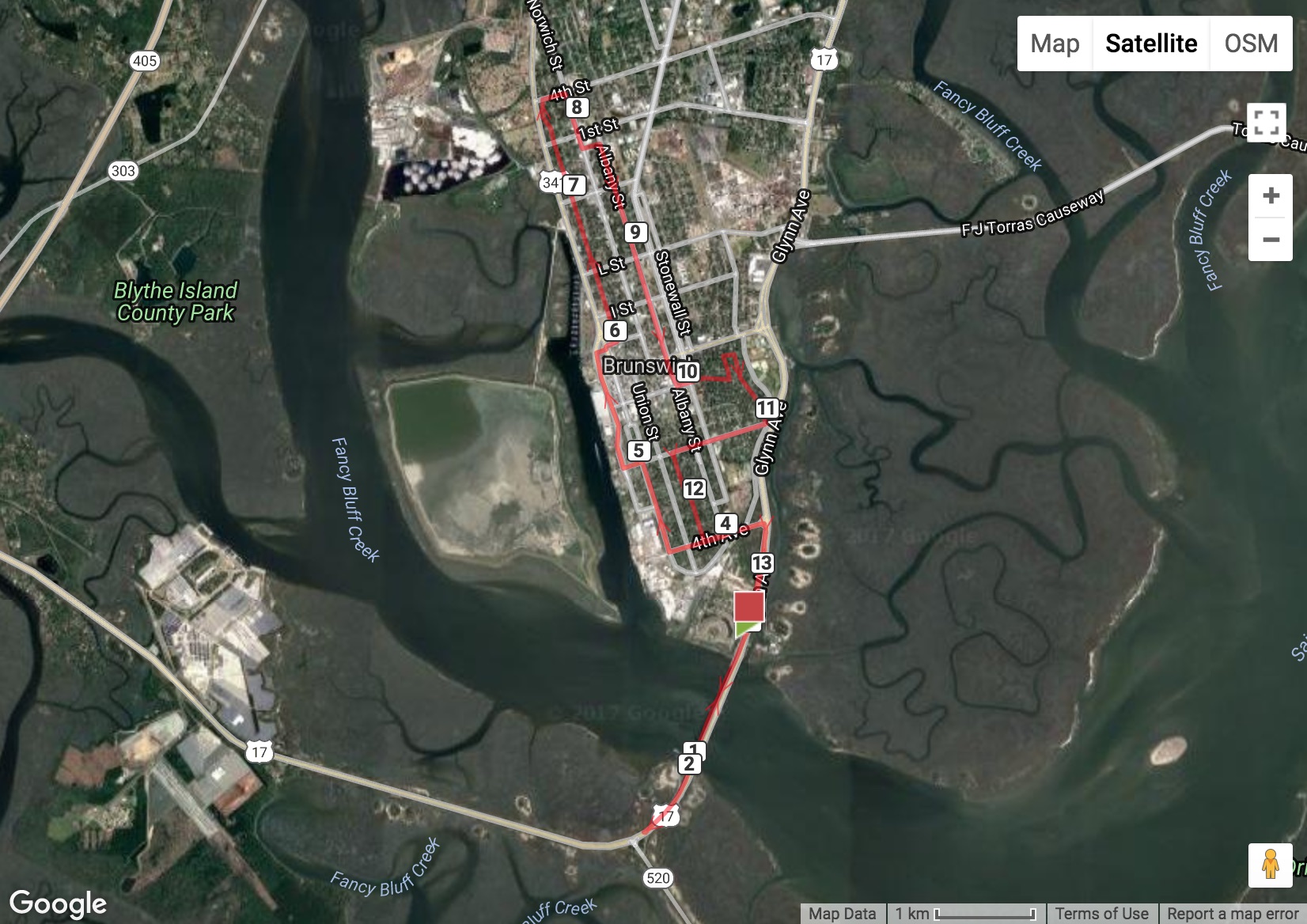 Half Marathon Runners will hit their mark at 7:00 a.m. Followed by a 8:30 a.m. start for First Responders, 9:30 a.m. start for 5K Runners and finally a 10:30 a.m. start for 5K Walkers. Runners and First Responders will compete for cash awards of $250, $500, $1,000 and medals!
The First Responders Challenge is open to police, paramedics, military and of course our beloved firefighters! Teams of 3 will race against one another in a 5K, competing to be the best of the best First Responders. The challenge provides us the opportunity to honor First Responders by creating this friendly competition.
The walkers are unleashed at 10:00 a.m. in a colorful explosion of costumes and attitudes, with a determined or more leisurely pace across the bridge and back.
The Bridge Run Awards are sponsored by Pinova. The awards ceremony will begin at 11:00 a.m.
Last year The Bridge Run welcomed over 75 sponsors, registered 2500+ participants and raised $48,000.00 for the cancer care programs at Southeast Georgia Health System.